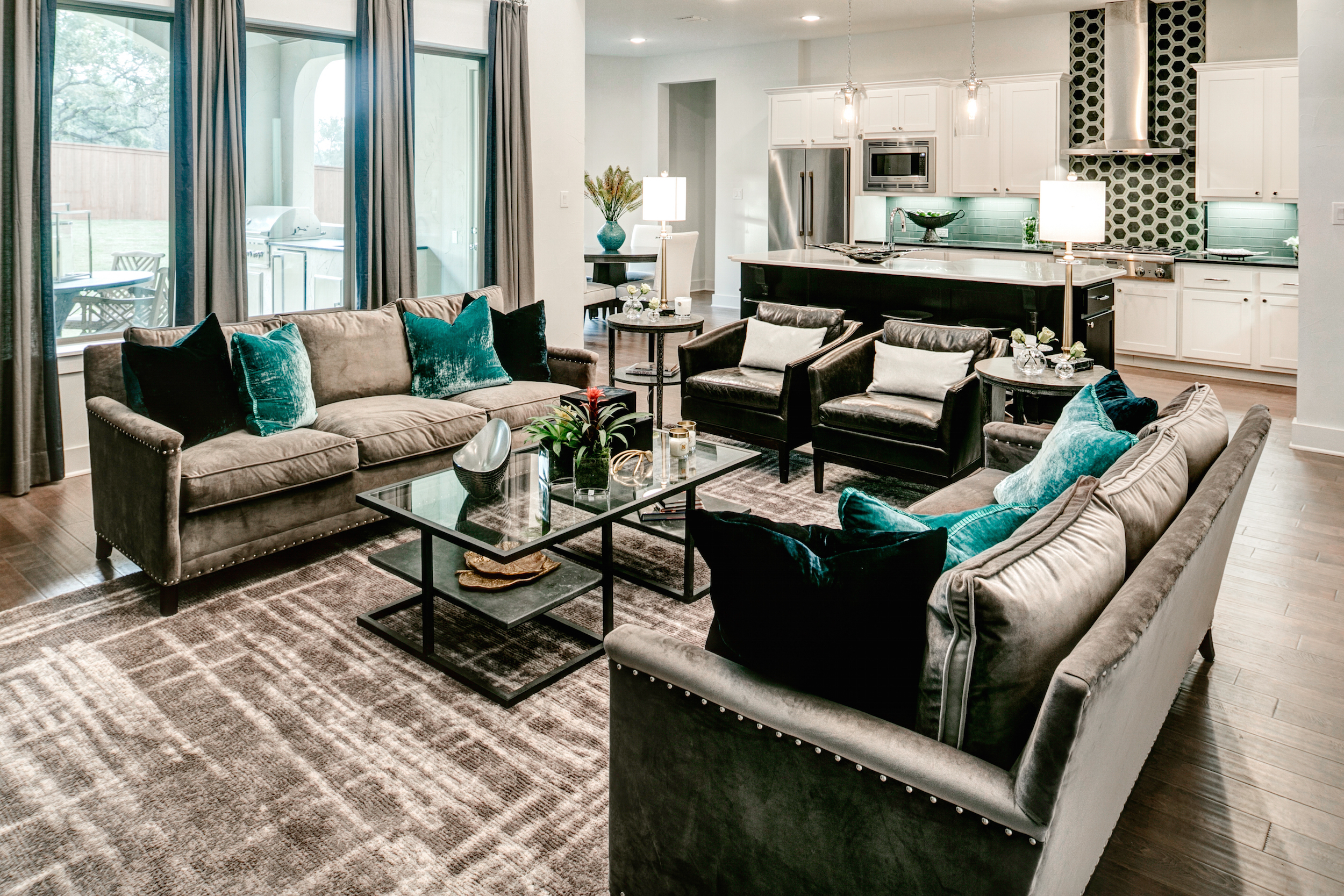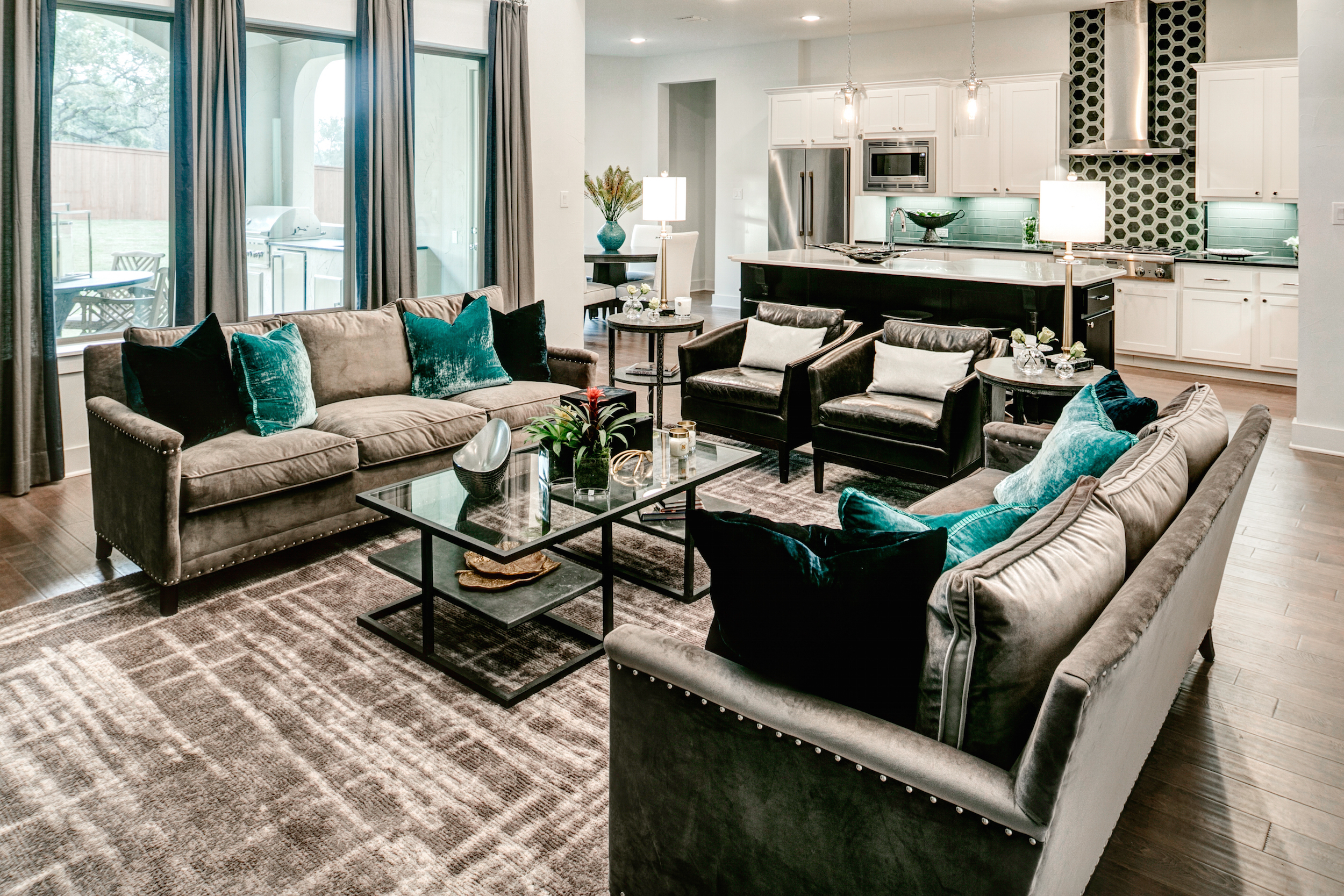 We were hired to design and decorate a Monticello Homes model property. This projects pulls elements of sophistication and masculinity with bold color and complex forms and surfaces to add dimension.
This space was intended to be a masculine sanctuary. The use of various textures, patterns, and color come together in perfect harmony, allowing for a bold yet relaxing environment for the homeowner.
The contrast for this space was achieved through the dramatic black wallpaper, the unpredictable lines in the bed, the alternating bands in the window treatments, and the use of shades of whites, grays, and blacks. While this space is masculine in form, we wanted to promote a soothing atmosphere.
This space was designed to be a clean, comfortable, and inviting master bathroom which would allow the homeowner to feel relaxed in their day to day living.
We carried the contrast from the bedroom to the bath with the light marble, dark cabinets, light countertops, and light appliances. To bring the warmth to the space we chose a soft brown tone for the tile floors.
The kitchen was designed to be functional and inviting. The masculine color combinations and bold textures create a warm and inviting space that can be comfortable for anyone. The colors throughout the home are contrasting neutrals, but the pops of color derive from the bold colors in the kitchen backsplash. The kitchen backsplash serves as the focal point both in color and in the transitional lines.

View more photos from this project below: